The Erasmus Mundus Master in "Global Studies – A European Perspective" (EMGS), an Erasmus Mundus Joint Master Degree (EMJMD), is offered by an international consortium of six high-profile European participating universities, together with partner universities all over the world. It provides excellent training for future careers both inside and outside academia, training experts who can analyze and navigate globalization processes from multiple perspectives. Our graduates are well prepared for academic positions in the field of Global Studies and related disciplines dealing with global phenomena as well as for jobs in supranational agencies and non-governmental organizations. They are ready to work as intercultural mediators within the fields of development cooperation, economy, management, and beyond while contributing to pioneering scholarship for understanding the past, investigating the present, and debating the future of the global.
Since its establishment in 2005, the EMGS Consortium – at the time including the founding members: Leipzig University, the University of Vienna, and the University of Wrocław as well as the London School of Economics and Political Science – has received funding from the European Commission through the Erasmus Mundus programme. Erasmus Mundus includes attractive scholarships that benefit non-European as well as European EMGS students alike. Additionally, the participating universities have continued to offer substantial fee waivers to excellent candidates. Roskilde University and Ghent University joined the EMGS Consortium in 2010 and 2015, respectively.
The EMGS partners with several non-European universities: – Dalhousie University (Canada), Macquarie University (Australia), the University of California, Santa Barbara (USA), Stellenbosch University (South Africa), Fudan University (China), and Jawaharlal Nehru University (India). These partnerships provide our students with exceptional opportunities to study transregional connectedness and global concerns for one term at any of these places of renowned research and teaching to study transregional connectedness and global concerns. In 2012, the EMGS programme launched together with Addis Ababa University (Ethiopia) a bilateral master's programme with an emphasis on peace and security in Africa within the Global Studies perspective (see for further information also the IPSS website of the programme). Since 2018, the universities of Otago (New Zealand) and of Yaoundé I (Cameroon) joined the many strong partnerships fostered by the EMGS.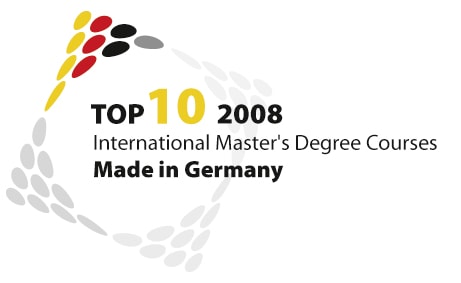 Distinguished Course
The EMGS programme was distinguished as a "TOP 10 International Master's Degree Courses" in 2008 by the German Academic Exchange Service (DAAD) for its innovative concept as well as high-quality teaching, excellent support service, as well as great alumni outcomes.
The Career Service of the Leipzig University offers an online talk with three international, former Leipzig University students who are going to share their (professional) experiences of their former stay in Leipzig.This online meeting will give you the opportunity to ask any topic related questions, especially if you are
The journal "Global Histories: A Student Journal" invites for submission of articles. The journal is run by Global history master students of the Humboldt-University and the Free University in Berlin (Germany). The submitted research articles should be 5,000-7,500 words and should have a reference to global history. A wide range
We are happy to announce a new promotional video for the Cultural Transfer Transnational Seminar! Organized by Prof. Michel Espagne, Prof. Matthias Middell, Dr. Pascale Rabault-Feuerhahn, and Dr. Ninja Steinbach-Hüther, the seminar brings together researchers from all over the world studying cultural transfers and transnational entanglements. https://youtu.be/peBAiY4gBSE
The 2022 application round for the Master's course in 'Global Studies – A European Perspective' AND the Erasmus Mundus grant is now open and therefore we herewith would like to encourage all suitable candidates to apply for the programme. The Master's course combines approaches from Global History and International
The first day I met Constantin, we were attending an EMGS introductory event. We sat in folding chairs, nibbling on sandwiches and sipping wine in a sunny classroom on the Emil-Fuchs Straße in Leipzig. Students attending this event, an internationally diverse group, marveled at the strangeness of our circumstances.