The Erasmus Mundus Master in "Global Studies – A European Perspective" (EMGS), an Erasmus Mundus Joint Master Degree (EMJMD), is offered by an international consortium of six high-profile European participating universities, together with partner universities all over the world. It provides excellent training for future careers both inside and outside academia, training experts who are able to analyse and navigate processes of globalization in multiple perspectives. Our graduates are well prepared for academic positions in the field of global studies and related disciplines dealing with global phenomena as well as for jobs in supranational agencies and non-governmental organizations. They are ready to work as intercultural mediators and in the fields of development cooperation, economy, management, and beyond while contributing to pioneering scholarship for understanding the past, investigating the present, and debating the future of the global.
Since its establishment in 2005, the EMGS Consortium – at the time including the founding members: Leipzig University, the University of Vienna, and the University of Wrocław as well as the London School of Economics and Political Science – has received funding from the European Commission through the Erasmus Mundus programme, which includes attractive scholarships for non-European as well as European students. Additionally, the participating universities have continued to offer substantial fee waivers to excellent candidates. Roskilde University and Ghent University joined the EMGS Consortium in 2010 and 2015, respectively. Partnerships with well-known non-European universities – Dalhousie University (Canada), Macquarie University (Australia), the University of California, Santa Barbara (USA), Stellenbosch University (South Africa), Fudan University (China), and Jawaharlal Nehru University (India) – provide our students with exceptional opportunities to spend one term at these places of excellence in research and teaching to study transregional connectedness and global concerns. In 2012, the EMGS programme launched, together with Addis Ababa University (Ethiopia) a bilateral master's programme with a specific emphasis on peace and security in Africa within the global studies perspective (see for further information also the IPSS website of the programme), and since 2018, the universities of Otago (New Zealand) and of Yaoundé I (Cameroon) have established strong partnerships with the EMGS Consortium.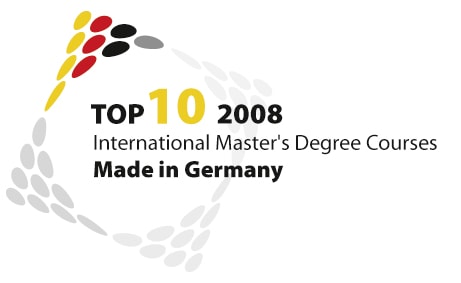 Distinguished Course
The EMGS programme was distinguished as a "TOP 10 International Master's Degree Courses" in 2008 by the German Academic Exchange Service (DAAD) for its innovative concept as well as high-quality teaching, excellent support service, as well as great alumni outcomes.
EMGS Summer School is a highlight of the first year of MA in Global Studies. We expect the Summer School with the same excitement as ever, this year from 1 – 3 July online. To capture the spirit of EMGS Summer School, watch the video!
https://youtu.be/iEG_2K8gFwY With a 93% employment rate, European Master in Global Studies (EMGS) Alumni are successfully entering job markets. But do you know what kind of career paths our Alumni pursue after completing their MA studies? Where do they work? How many of them seek a Ph.D.? Watch our short
Dr. Katarina Ristić, in an interview with DW on June 8th, 2021, shares her expectations about the Appeal Judgement in the case of Prosecutor vs. Ratko Mladić, previously convicted of genocide and crimes against humanity during the Yugoslav wars.
Calling all researchers in Sinology and Global History! EMGS Alum Sebestyén Hompot (Class of 2019), currently a PhD candidate at the University of Vienna, is spearheading the organization of a "China and Global History" international online workshop. The workshop, scheduled for September 1st to 3rd, 2021, will be led
The Erasmus Mundus Association presents new website For all those interested in networking and seeking more career and study opportunities, the Erasmus Mundus Association has recently launched a new, user-friendly website. The EMA is the official representative group for Erasmus Mundus students and Alumni association. This student-driven organisation consists
This past year, the Global and European Studies Institute has joined the rest of the world in taking our lectures, seminars, and events online. Having recently organized several large-scale virtual events and sessions, such as our EMGS Winter School and Alumni Conference, we thought we'd share some reflections on