The Erasmus Mundus Master in Global Studies (EMGS), an Erasmus Mundus Joint Master Degree (EMJMD), is offered by an international consortium of five high-profile European participating universities, together with partner universities all over the world. It provides excellent training for future careers both inside and outside academia, training experts who can analyze and navigate globalization processes from multiple perspectives. Our graduates are well prepared for academic positions in the field of Global Studies and related disciplines dealing with global phenomena as well as for jobs in supranational agencies and non-governmental organizations. They are ready to work as intercultural mediators within the fields of development cooperation, economy, management, and beyond while contributing to pioneering scholarship for understanding the past, investigating the present, and debating the future of the global.
Since its establishment in 2005, the EMGS Consortium – at the time including the founding members: Leipzig University, the University of Vienna, and the University of Wrocław as well as the London School of Economics and Political Science – has received funding from the European Commission through the Erasmus Mundus programme. Erasmus Mundus includes attractive scholarships that benefit non-European as well as European EMGS students alike. Additionally, the participating universities have continued to offer substantial fee waivers to excellent candidates. Roskilde University and Ghent University joined the EMGS Consortium in 2010 and 2015, respectively. Starting with the 2023 intake, the London School of Economics and Political Science is not part of the consortium anymore. Instead, a Double Master in Global Studies and Economic History was launched in 2023 by the Global and European Studies Institute (GESI) of the Leipzig University and the Department of Economic History of the London School of Economics and Political Science. 
The EMGS partners with several non-European universities: – Dalhousie University (Canada), Macquarie University (Australia), the University of California, Santa Barbara (USA), Stellenbosch University (South Africa), Fudan University (China), and Jawaharlal Nehru University (India). These partnerships provide our students with exceptional opportunities to study transregional connectedness and global concerns for one term at any of these places of renowned research and teaching to study transregional connectedness and global concerns. In 2012, the EMGS programme launched together with Addis Ababa University (Ethiopia) a bilateral master's programme with an emphasis on peace and security in Africa within the Global Studies perspective (see for further information also the IPSS website of the programme). Since 2018, the universities of Otago (New Zealand) and of Yaoundé I (Cameroon) joined the many strong partnerships fostered by the EMGS.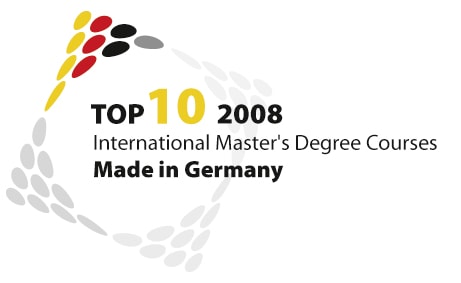 Distinguished Course
The EMGS programme was distinguished as a "TOP 10 International Master's Degree Courses" in 2008 by the German Academic Exchange Service (DAAD) for its innovative concept as well as high-quality teaching, excellent support service, as well as great alumni outcomes.
The University of Vienna invites to the global (hybrid) book launch of The Routledge International Handbook on Femicide and Feminicide which will be hosted by the University of Vienna, Austria, on November 6, 2023, from 18:30-20:00 (CET). The book is co-edited by Myrna Dawson and Saide Mobayed Vega, an alumna of
In November, the University of Wrocław hosts two lectures held by Prof. Jan Nederveen Pieterse, Duncan Mellichamp Chair and Distinguished Professor of Global Studies and Sociology at University of California, Santa Barbara. He specializes in globalization, development studies and global political economy. He is author or co/editor of 30

The University of California Irvine is home to one of the world's top doctoral programs in Global Studies. They are looking for outstanding doctoral candidates to join their program. Students will work at the intersections of complex and pressing global issues including human rights, climate crisis, poverty, inequality, conflict,
Please visit the link to see what Sarah would like to share with us about the EMGS program: https://www.studieren-weltweit.de/studieren-ohne-grenzen-erasmus-mundus-master-kurz-erklaert/ 
The Ghent University awards so called Top-up Grants to candidates from all countries on the OESO-DAC list, who wish to obtain a master's degree at Ghent University in an English taught programme. The grants comprise a monthly living allowance of 1,000 Euros as well as insurance coverage for their
Kia Ora!  Dunedin is a relatively small but lively city with a loads of activities, student clubs, amazing landscapes and great opportunities to grasp New Zealand as a country that is in the midst of finding its postcolonial way. With the amazing help of Uni staff in any matter