Since more than a decade one of the most important annual events in the EMGS calendar is the Graduation Ceremony. This years' EMGS Graduates had however not only the chance to celebrate their successful completion of the programme but to also present and discuss their Master theses in a Graduate Conference. Around 40 Graduates, students and lecturers joined this conference. The atmosphere was characterized by active and intensive debates. If you would like to get to know the programme of the conference, please check here.
The Ceremony on the next day took place in "Große Festsaal" of the University of Vienna, an impressive assembly hall with reproductions of ceiling paintings by Gustav Klimt. Professors Martina Kaller and Juliane Schiel from the University of Vienna opened the event and also guided through it as the masters of ceremonies. As each year a special highlight of the ceremony have been the speeches of the EMGS Graduates on their experience in the programme. All seven Graduates not only provided in a very entertaining manner the ups and some downs of their study experiences but demonstrated also in a very impressive manner their skills to well prepare and professionally present a speech to a huge audience. During the final part of the ceremony, the prizes for the "BEST EMGS Graduates" and "BEST EMGS MASTER THESIS" have been awarded and the graduation documents have been handed over to the Graduates. After the formal part all attendees enjoyed a reception and as every year, all guests had the chance to dance the night away at the After party.
The video of the Graduation Ceremony is available here.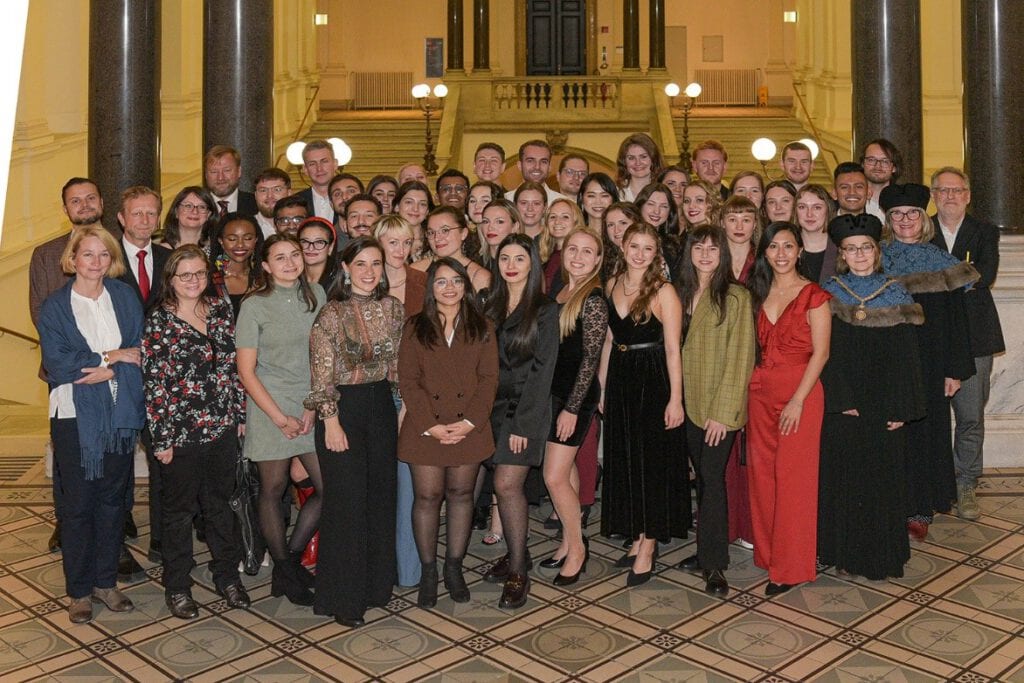 EMGS Graduation Ceremony in Vienna © fotomeile.eu