Experiences from Global Studies Students
Find out about the experiences four former Global Studies Students made during their studies.
Elias Degruyter (Ghent, Addis Ababa, Vienna; 2018-2020)
Participating in this Global Studies master has stimulated me to read, write and discuss about a variety of highly relevant social issues, ranging from colonial histories to contemporary trade policies. The diversity of students' geographical and disciplinary backgrounds creates an inspirational atmosphere, both socially and intellectually. I also value the freedom to explore my own interests within the extensive field of Global Studies. For example, my stay in Addis Ababa has allowed me to conduct thesis research on foreign investment and development in Ethiopia. This study experience will support and inspire me in my professional endeavors, and I'm sure the same counts for most of my fellow students.
Mariama Diallo (Leipzig, Ghent; 2019-2021)
My name is Mariama Diallo and I am 21 years old. After graduating from Université Saint-Louis – Bruxelles (Belgium) with a degree in Political Science, including an exchange programme in Porto Alegre (Brazil), I started my master's degree in Global Studies at Leipzig University. I am currently pursuing my second year of master at Ghent University. Growing up in a multicultural and multilingual environment pushed me towards experiences abroad and that is why I opted for an Erasmus Mundus Joint Master Degree which facilitates and offers international learning possibilities. My choice for Leipzig and Ghent Universities was motivated by my willingness to improve my communication skills in foreign languages, namely German and Dutch, but also by their wide range of courses on African and European studies that reflect my research interests and my master's thesis subject: return migration from Europe to Africa. Thanks to my excellent marks and outstanding application, I was awarded a Crister Stephen Garrett Scholarship for the winter semester 2020, so as to cover most of my expenses in Ghent. In the memory of Professor Crister S. Garrett, the scholarship aims to support young people in a project abroad for personal and professional development. I am most honored to have been selected and I am deeply grateful for this great opportunity.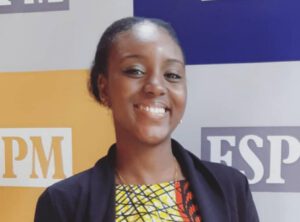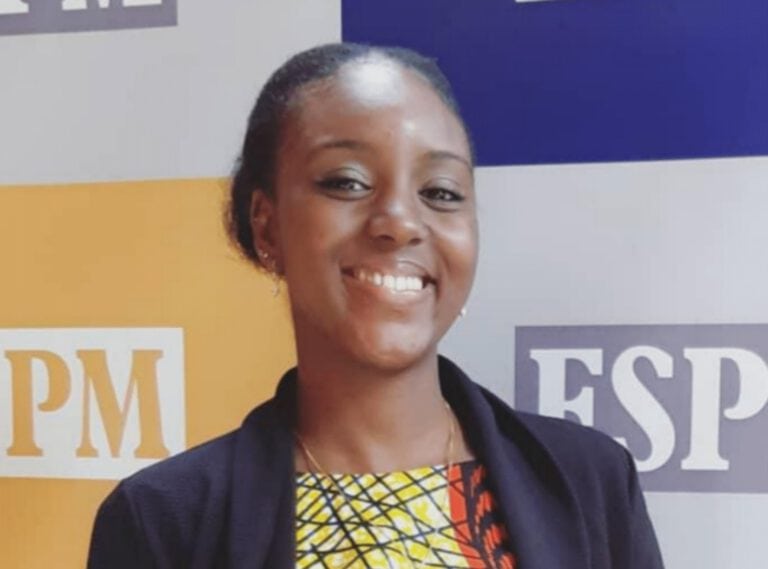 Ross Goodman-Brown (Leipzig, Macquarie, Vienna; 2018-2020)
During my Global Studies track I was fortunate enough to spend time at Leipzig, Macquarie University and the University of Vienna in a particularly formative two years. Through this amalgam I developed a burgeoning interest in religion(s) and its dynamic place within society, therefore I plan to partake in further study and research in this area. The aspect of the course that really sets it apart from my previous academic experience is the support and sense of community you will immediately feel upon enrolment, nowhere is this more evident than in Leipzig.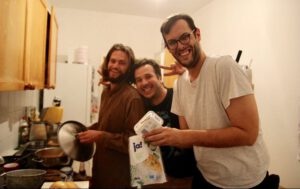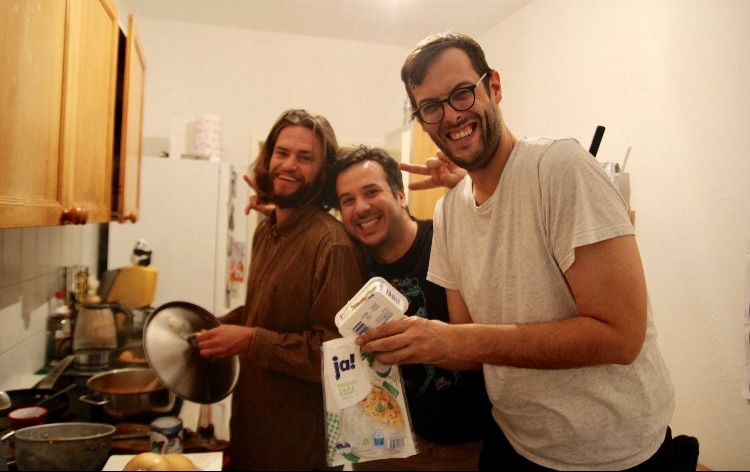 Xenia Pilipenko (London, Macquarie, Vienna; 2008-2010)
After two amazing years in the Global Studies program, I stayed in Vienna and became involved in human rights and migratory affairs. Now I work for the International Centre for Migration Policy Development (ICMPD) as a Project Manager. Since my graduation, EMGS has continued to be an important part of my life, as I've remained involved in the program's impressive alumni network.
Testimonials from Roskilde University
Click on one of the pictures to read the corresponding article.
Learn in the following how EMGS graduates look back on their studies and experiences in the EMGS programme.
Heartfelt congratulations to Florentine Haeusgen for winning the best MA Thesis award in the academic year 2020! We asked Florentine to tell us more about her thesis; this is what she said.
Watch Theresa Adams, the EMGS nominee for the best master's thesis in the academic 2021, talking about her thesis and study experience in Global Studies.
Lena Carolin Hess, a nominee for the best master's thesis in the academic year 2021, talks about her thesis on ethnic minorities in China. Watch the video to discover more!
Warmest congratulations to Lasse Kos, a winner of the best master's thesis award in the academic year 2020. His thesis addressed multiscale governing of the Zambezi River, but let's let Lasse explain.
Juliana Pinheiro da Silva
Most sincere congratulations to Juliana Pinheiro da Silva who has won the award for the best master's thesis in the academic year 2021! This is what she says about her thesis and the EU-Brazil agreement on female workers and entrepreneurs.
Hearty congratulations to Seung Hwan Ryu, a winner of the award for the best master's thesis in the academic year 2021. Discover more about his thesis "Provincializing "1968" in South Korea.
William Warpinski, a nominee for the best master's thesis in the academic year 2020 about his thesis "Friend or Foe: Framing North Korea from 2017 through 2018".
If you want to get an impression of an EMGS graduation ceremony, you can take a look at the 2021 graduation ceremony in Leipzig here.